Windmill Palm (Trachycarpus fortunei) in Pullen Park,Raleigh, NC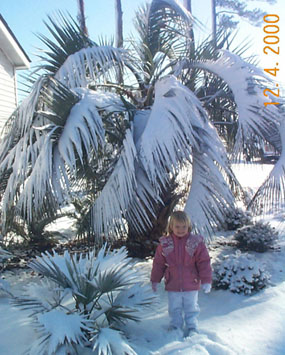 Butia capitata (top) and a young Brahea armata covered in snow on Crump Farm Road near New Bern. December 2000. No Damage

Sabal Palmetto (left)      Sabal 'Birmingham' (right)

These palms are growing  beside Reedy Branch on the Craven and Jones County line near New Bern, NC. The seed that produced the palmetto was planted in the Fall of 1986. The "Birmingham" was purchased as a 2 or 3 year old seedling in November, 1986 from Woodlanders, Aiken, SC. Both were grown on in 5 gallon pots until planted here in the early 90's. 

The Sabal "Birmingham" is extremely cold hardy, having endured below zero in Raleigh, NC and 11 below zero in Tulsa, OK.  This may prove to be a zone 7 hardy Sabal.  Much slower growing than palmetto.  After established palm has never shown any cold damage with temperatures as low as 6 degrees here near New Bern, NC.

No one knows for sure what this palm is, but could possibly be a hybrid.

According to Birmingham, Alabama newspaper accounts,  the original 'Birmingham' palm was thought to have been brought from California in 1910 by Miss Alexander and planted at her home in Birmingham, Alabama. In all the years it lived there, the palm endured many severe winters, including the very severe winter of 1962. After her death, the palm was moved to the Birmingham Botanical Gardens in 1976. 

The Sabal 'Birmingham' seedling, on the right above, started producing seed in 1997. I have been growing seedlings of this tree and three others here since that time and now have 15 gallon plants about 3 feet tall. In the Spring of 2003, the Birmingham Botanical Gardens allowed me to donate a 10 gallon seedling to the Gardens, so there would be one at the location of the original.

Canary Island Date Palm

Phoenix canariensis

The date palm above is one of a pair placed here in 1992 still in the pot, to be used for the summer and then replaced. They made it through the first winter so it was decided to let them stay until they froze. In 1996 they were severely damaged ( 9 degrees at airport ).  They have survived and grown well despite no water and  the  long cold winter of 2000-2001 ( several 15 degree lows on several occasions at airport ). Not hardy in the New Bern area except in rare microclimate locations such as above. South exposure under a covered area where they very seldom get rain. Huge asphalt parking area in front with trees down both sides. Photo 2001

Hardy Palms in Eastern NC

Page 2

From left to right: Needle palm, Windmill Palm, Sabal minor and Sabal palmetto.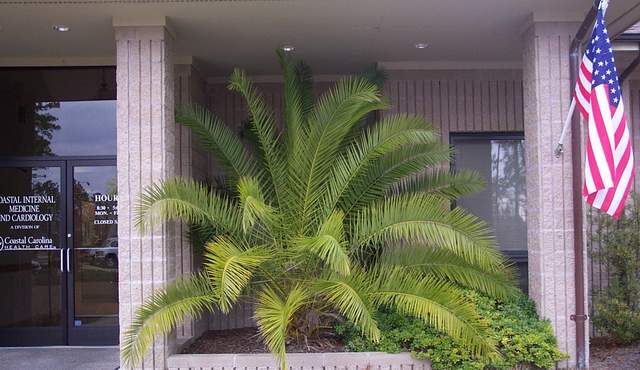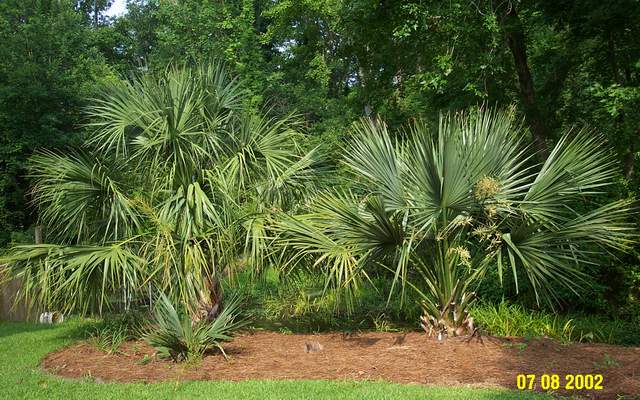 One of two Windmill Palms growing on Pollock Street  at the Tryon Palace Complex Commission House across from Tryon Palace, in New Bern, NC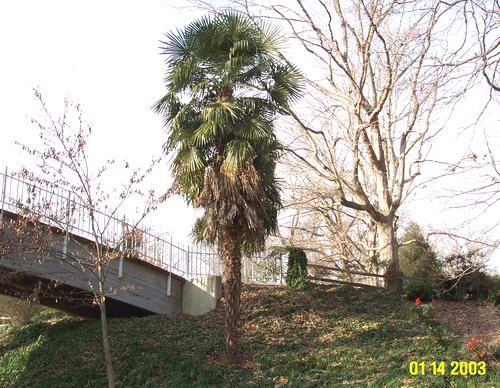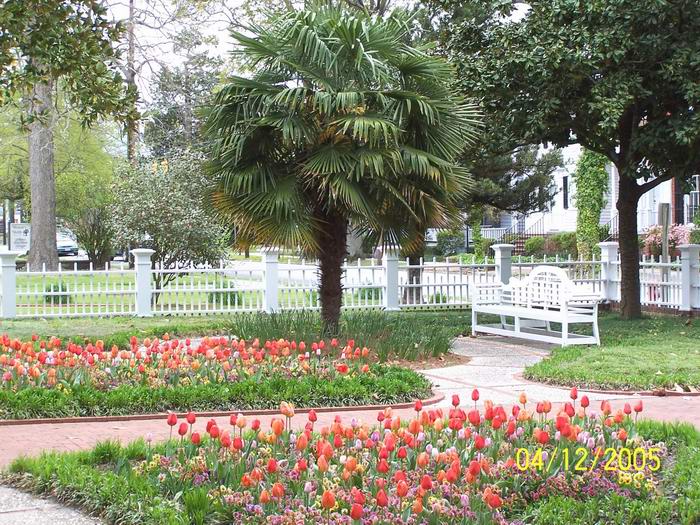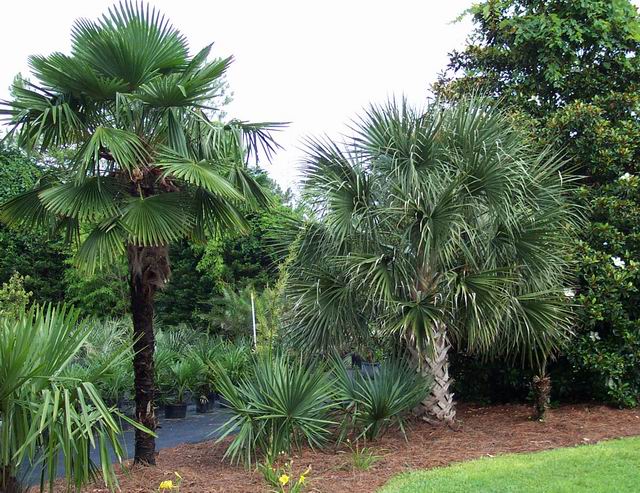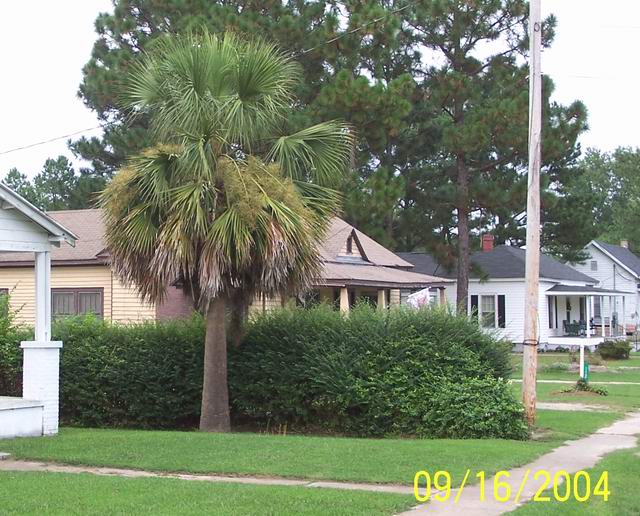 Old Sabal palmetto in the small town of Eureka in Wayne County north of Goldsboro, NC

< /div>