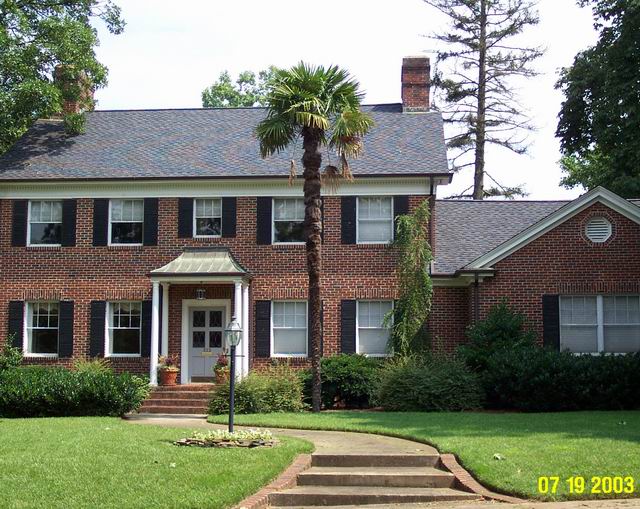 Old Windmill Palms in NC

Windmill Palms (Trachycarpus fortunei) have become very popular over the past years and are now widely used in landscape plantings. Here are some that are 20 years old or more in total age.

This Windmill Palm is located in Hickory NC, which is near the foothills of NC. The Hickory area was around 8 below zero in the 80's.  The son of the person who planted this palm told me it was planted in 1946.

There are many old Windmills in this Charlotte, NC neighborhood that survived some very cold winters.

Windmill Palm in Pullen Park, Raleigh NC, planted in the 80's. This is growing in rocky, red clay soil.

These Windmill Palms are decendents of two planted in the mid 60's near New Bern, NC. These have proven to not be very cold hardy as they have had more damage than typical ones in the local area.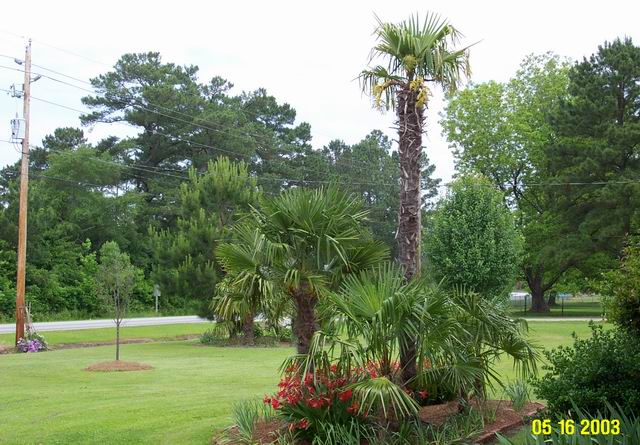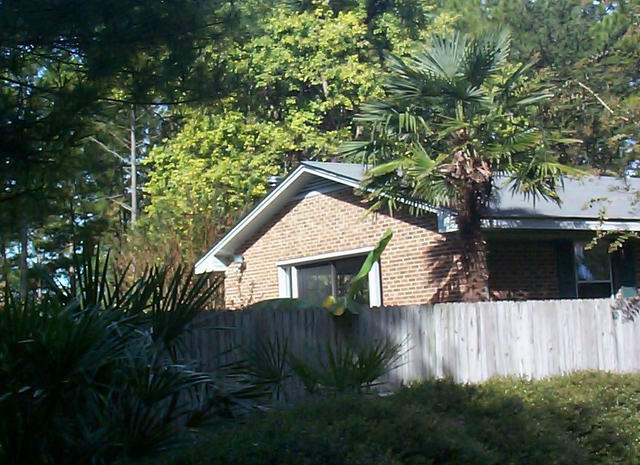 I planted this Windmill at my former residence near New Bern, NC in 1985 when it was about 7 years old. Completely defoliated in the 4 below zero freeze of December 25, 1989 but recovered and is still growing well in sandy soil.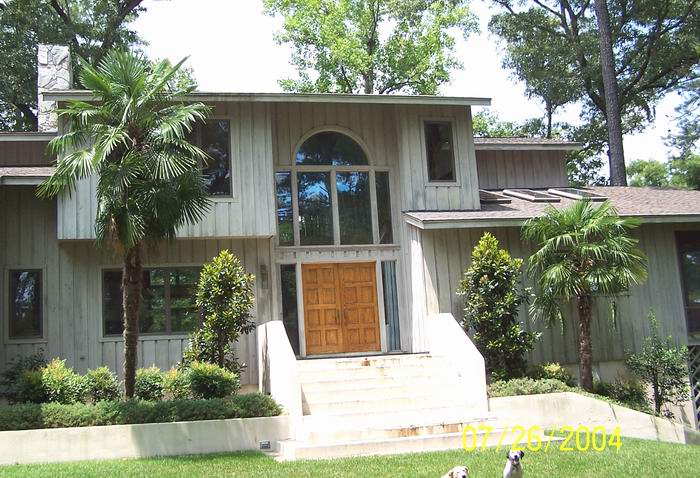 I planted these two Windmills at this Jones County residence in 1990 when they were the same size and about 7 years old. When this photo was taken the tallest one was close to 25 feet. The differences in the growth rates of these two show that it is difficult to tell the age of Windmills just based on size. They are growing in amended sandy soil.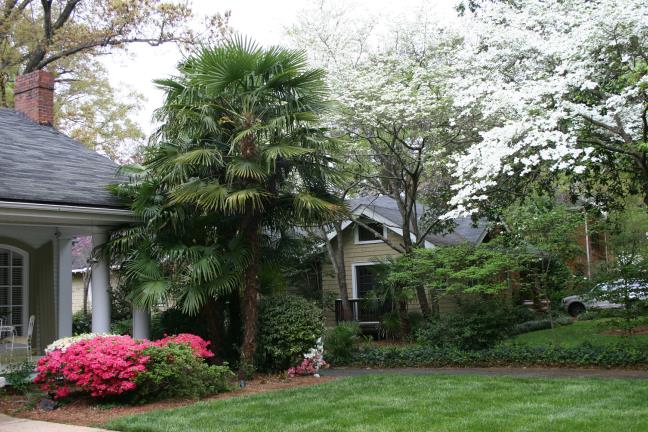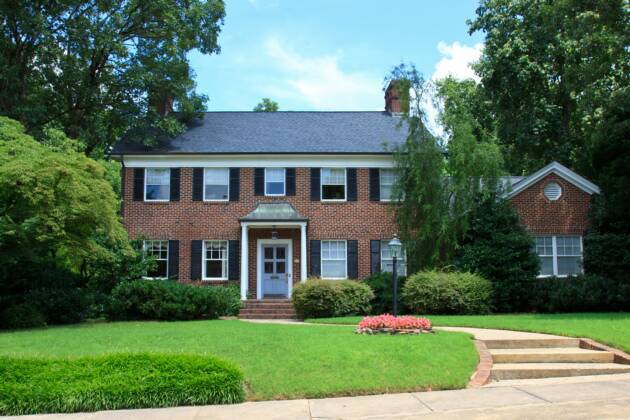 2013 Update on the palm in the top photo.

Every year for the past 20 some years, when I went to my family reunion in the foothills of NC, I stopped by and took a photo of this old Windmill Palm in my hometown of Hickory, NC. Well this July, 2013, I went by and it was gone. It was looking a little rough in 2012 when I was there but hoped it would hang in there. A sad day in the palm world.  o add text.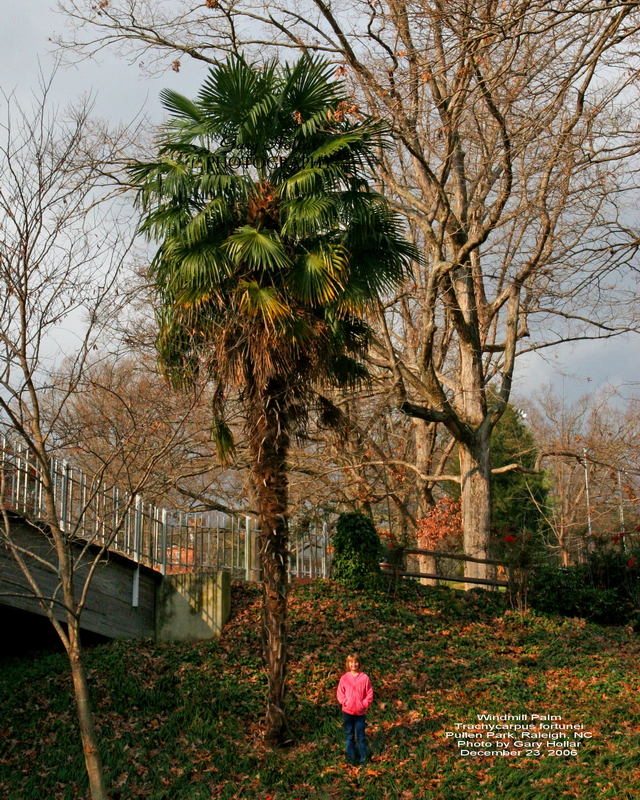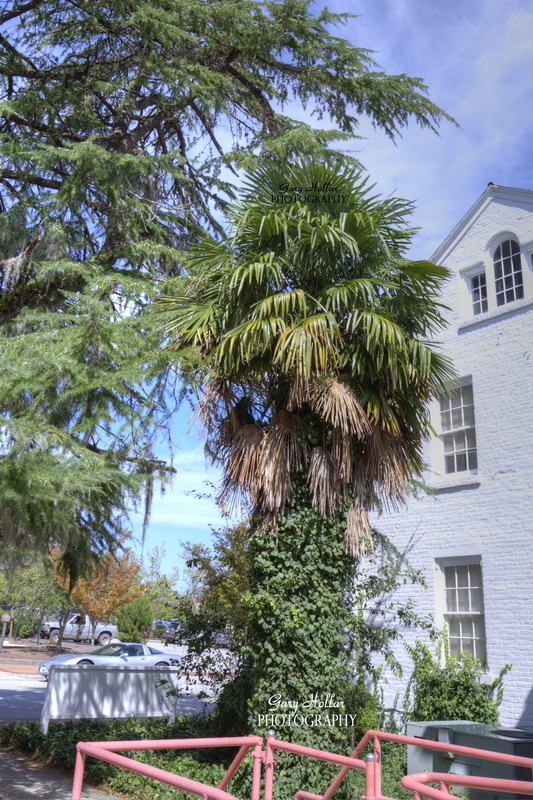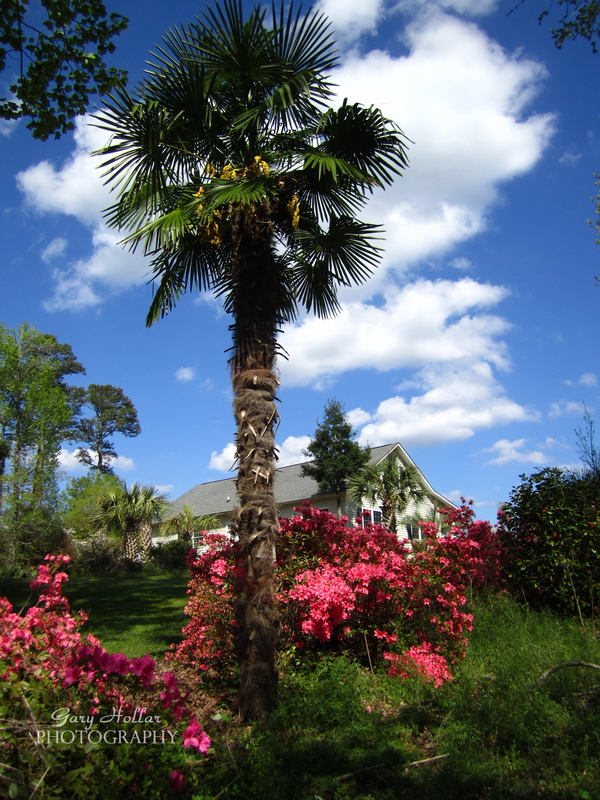 This Windmill Palm was planted in my backyard near New Bern, NC in 1990 as a 7 year old.t.

This Windmill Palm is hidden away in downtown New Bern, NC. Age unknown..PalmThis Windmill Palm is hidden away in downtow