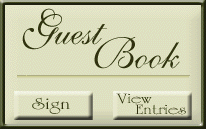 All palm photos on this site were taken in NC except where noted. 

 Copyright © 1999-2023 by Gary Hollar. 

All rights reserved.

680 Crump Farm Road

New Bern, NC 28562

...................................

(252)637-6858

We would be honored if you would read and leave comments in our guest book. 

Please call for seasonal hours

NC Native Palm Grower; Sabal Minor and Sabal Palmetto

We have been growing cold hardy palms from seed for almost 40 years and have shipped them to other nurseries and garden centers all over eastern NC, SC and Va.

Gary is past president and past NC director of The Southeastern (US) Palm Society.  He has given palm presentations to the JC Raulston Aboretum, Master Gardner State Conference, NC Asssociation of Nurserymen, Tryon Palace, Master Gardener groups and many garden clubs all over NC. His articles and photos on palms have been shared here and abroad for many years.


NC Nursery and Landscape Association

NC Licensed Landscape Contractor

Past President Southeastern (US) Palm Society

Member Southeastern Palm Society

Member International Palm Society​

Serving Eastern NC Since 1975

Celebrating 48 years in 2023

Our COLD HARDY PALMS 

Grown by seed by us from NC native habitat and other palms from very old established specimens in NC that have survived very cold winters over the years.

THANK YOU !!!

By the Grace of God and the support of our friends, customers and suppliers we are celebrating out 48th year in 2023. 

For this we are truly grateful.

Gary, Missy and Leigh Anne Hollar

Perennial Hibiscus 'Red Star'

ClWe have had a good palm growing season this year and more and m    Thousands of young palms with more and more reaching a good size and ready to go out of here and be planted. We have been growing cold hardy palms from seed for almost 40 years. Most all the large palms you see at our place and at our nursery were started out as smaller plants which establish better than large ones. They grow up in place and are acclimatized to the area they will spend their life.

The two photos below show one of our recently designed and installed landscape projects using NC native Dwarf Palmetto palms as well as a few other types. Colorful evergreen and other flowering shrubs to give color year round.  

Please call 252-637-6858 to set up an appointment for a free consultation. 

                                          Thanks for looking. Missyg NC Native and other palms.

  ***PLEASE CALL TO VERIFY OUR HOURS***   

                              252-637-6858

                    May be closed during inclement weather.

 After we do a landscape installation we go back to take photos the second season after it goes in. That is when everything has put on nice new growth and looks the best.  Here is one I took photos of  recently in its second season since planting.

      Gary's Nursery, LLC

Landscaping Design and Installation

Growing and Planting Since 1975

NC Licensed Landscape Contractor #441

Using lots of color along with locally grown plants is our specialty 

Our design and installation on a project after maturity. 

 Watching these plants grow up from young ones is such a pleasurable and rewarding experience. 

 to add text.AN in

                 Grower of Cold Hardy Palms

         Specializing in our two NC natives and other cold hardy palms.