Bald Head Island, NC

Native Palmetto Seed Collecting Trip

November 6, 2000

Gary Hollar

Very pronounced tapered trunk on this palmetto in very dry sandy soil. Notice the bulldozer in the background. More roads are being constructed on the island, but the palms are saved when possible.

Young Bald Head palmetto just starting to show a short trunk.

Palmettos growing along the ocean front dunes. These were much smaller plants than those growing in the maritime forest or on the edge of the marsh. These were also very wind burned and did not look as healthy and robust as the ones in protected areas away from the beach.

Bald Head Island, NC is the most northern native stand of Sabal palmetto. Cathy Sokal of the landscape department of BHI, Jeff Arthur and  myself harvested seed to produce native NC Sabal palmetto palms. Our thoughts were that these palms may cross with the many Sabals brought in from Florida and planted on the island and that some day the seedlings from this ecotype may not be pure NC natives.On this trip we collected seed from areas a great distance from the Florida Sabal transplants.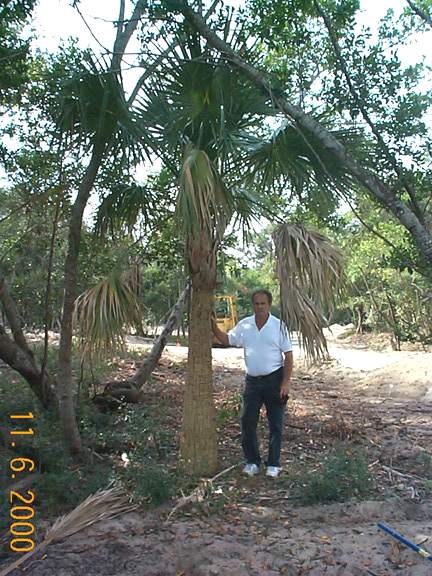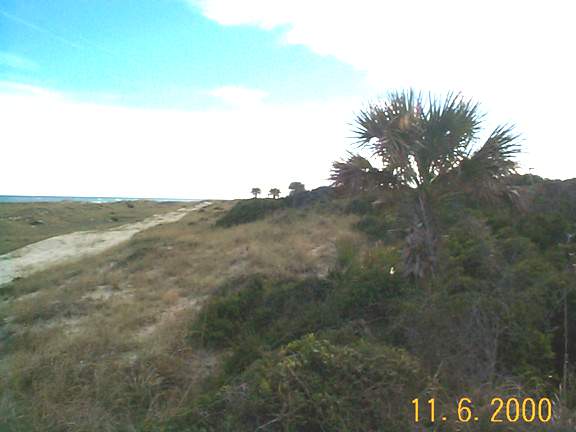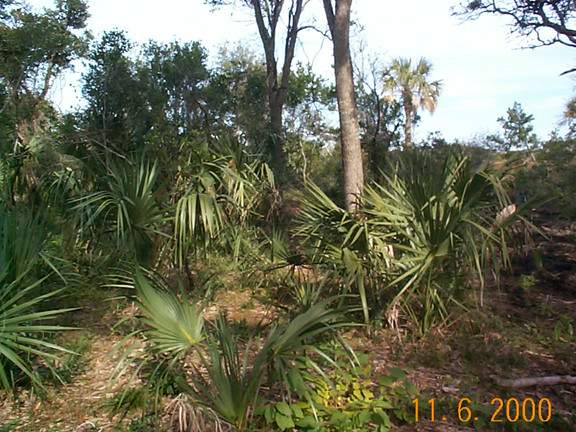 Thousands of young palmettos growing under trees such as pine and live oak in the edge of the maritime forest.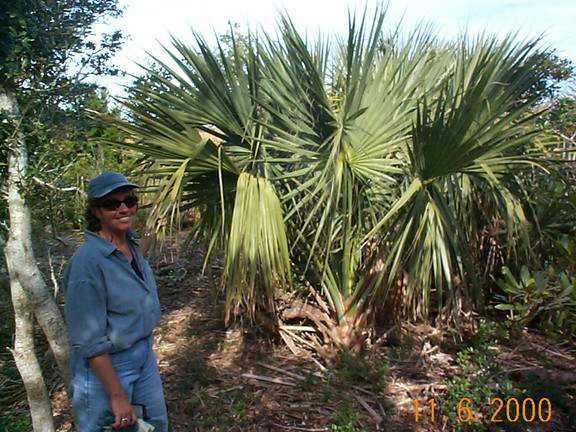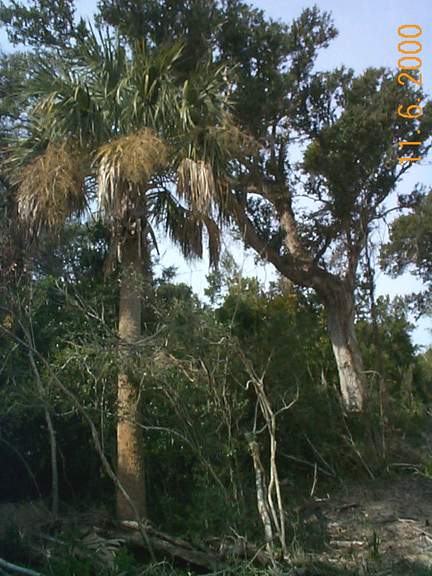 A palmetto that barely escaped the bulldozer along a newly cut road.